Alexandre Di Marco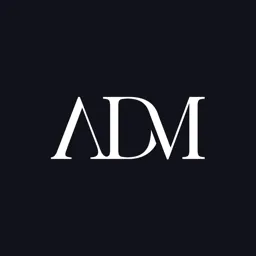 IT Consultant, Technical Architect & Developer
Senior IT consultant, project manager and TOGAF© certified technical architect, offering 22 years with international and high-profile companies. Strong experience in Energy & Utilities, Smartgrids, Embedded Systems, Information Systems Security and Telecom . Technical and sensitive infrastructures mastering. And ready to use the best of each technology.
Location

Paris & Grenoble

,

France

Email

Phone

Website
Expériences
– present
Manager, Technical Architect & Developer

pour AtoS Worldgrid
Strong experience in Energy & Utilities, Smartgrid, Embedded System, and Information Systems Security.
Highlights
Functional Specialties: Energy & Utilities, Advanced Meter Reading and Management
Technical Specialties: System Security, critical infrastructures, Unix System, Web technology, Oracle BDD and SOA
It was in the mid-2000s that data speed, bandwidth cost, and advances in compression algorithms gave us a glimpse of the future of television. Now, 22 years later, every technology are ready to provide the best online movies services (ie. Netflix, TV+, …).
Highlights
I designed certainly the « 1st » online movies services
Autre expérience
OIAP is a free community broadband Internet access provider in the white areas. The Internet access is over a wireless MAN connected to internet. The unified WAN is constituted of several Internet links : xDSL/wireless PtP, LTE cellular and Starlink/SpaceX.
Highlights
Léférences
It is my pleasure to recommend Alexandre, his performance working as a consultant proved that he will be a valuable addition to any company.
Certifications
TOGAF® Standard, is the open Enterprise Architecture standard used by the world's leading organizations to improve business efficiency.
Compétences
System Development

Web Development

Keywords:

HTML / CSS
Python
Ruby
Node.js / Javascript

Database

Keywords:

Oracle Database
mySQL
PostgreSQL

Unix Sytem

Hardware & virtualization

Keywords:

Oracle SuperCluster
VMware
KVM/QEMU
Embedded Systems
Éducation
–
Engineer's

/

Telecom

EPITA
Langues
English

Fluency:

professional-working-proficiency

French
Intérêts
Musics

Keywords:

Design & Architecture

Keywords: