COVID-19, Automatically generate a French confinement certificate (Shortcut iOS)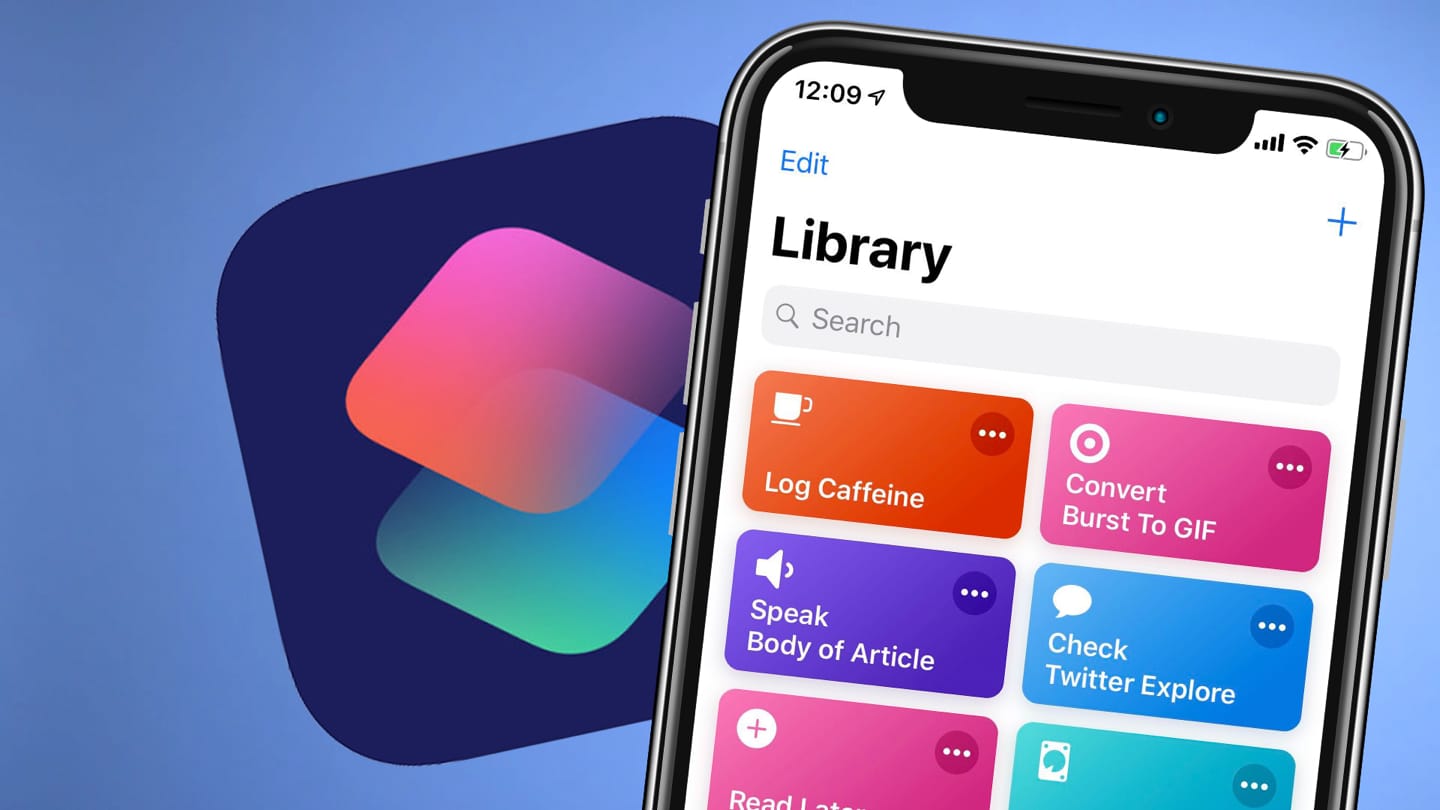 This Friday, October 30, marking the start of the second confinement in France and therefore the return of travel certificates, we offer you a small tutorial to learn how to generate certificates in a few seconds using Apple's Shortcuts application!
This method allows you to generate a certificate very quickly and without having to fill in the nine fields of the official site each time. To do so, I offer a shortcut by using the attestation generation tool from luko, a home insurance company. Of course, your information is neither collected nor stored by anyone. Everything happens on your iPhone.
Generate a certificate quickly
1. If you have never used the Shortcuts application, you will first need to download it (here) and activate the "Allow untrusted shortcuts" option in Settings > Shortcuts.
2. From your iPhone, download the shortcut.
For the link to work, it is sometimes necessary to go through Safari. To do this, click on the link, then tap on the Safari icon at the bottom right as below:
3. When the latter is displayed in APP Shortcuts, scroll all the way down to press the red button "Add untrusted shortcut". This indication is displayed because Apple does not examine shortcuts other than those offered in the application.
4. The application will then ask you to configure the shortcut. To do so, all you need to do is enter your information in the right column of the table.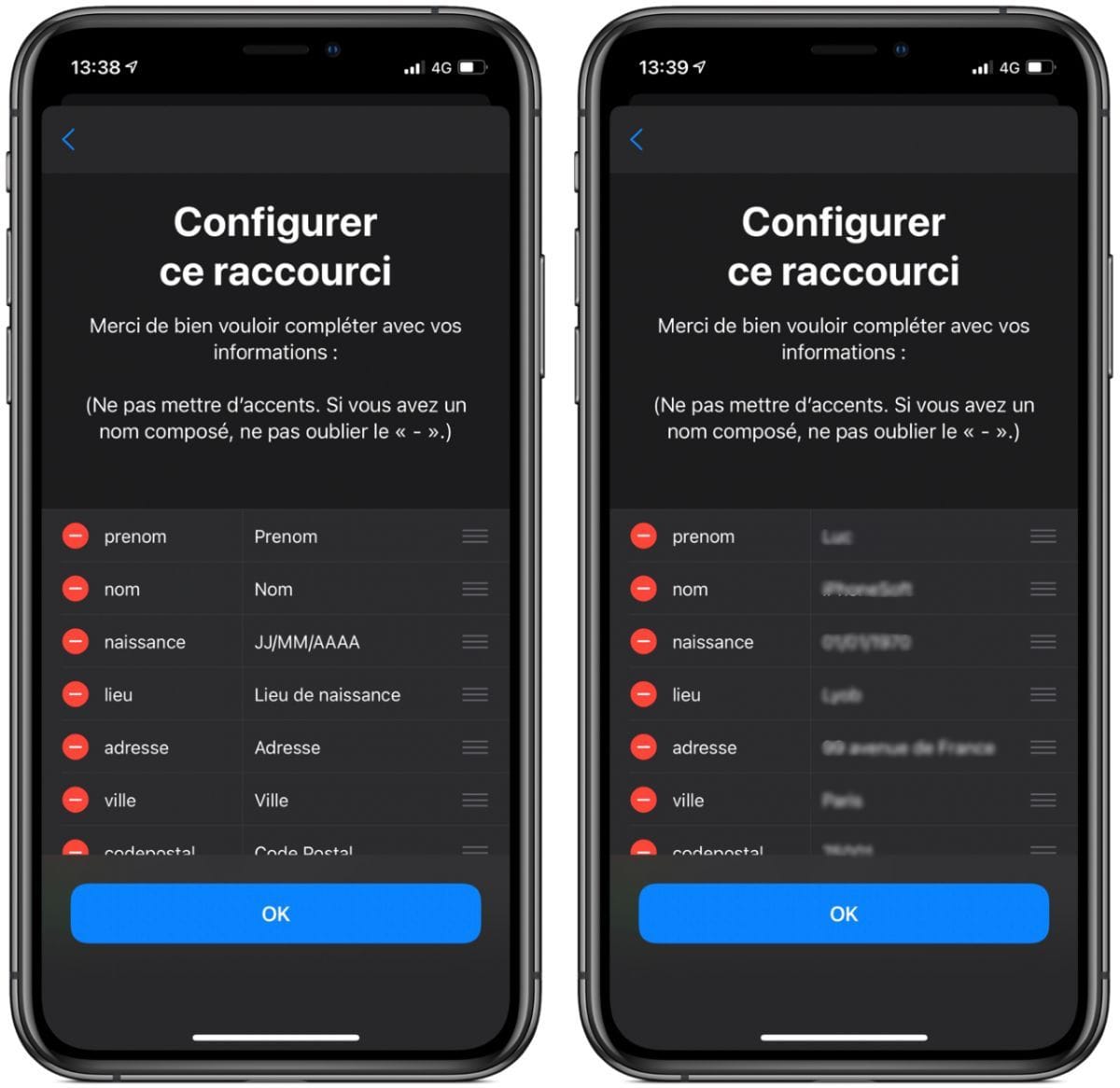 5. Once it's done, you just have to validate with "OK" and voila!
How the shortcut works
Go to the Shortcuts app and tap "COVID-19 Attestation" (or type attestation in Spotlight search). Select your pattern: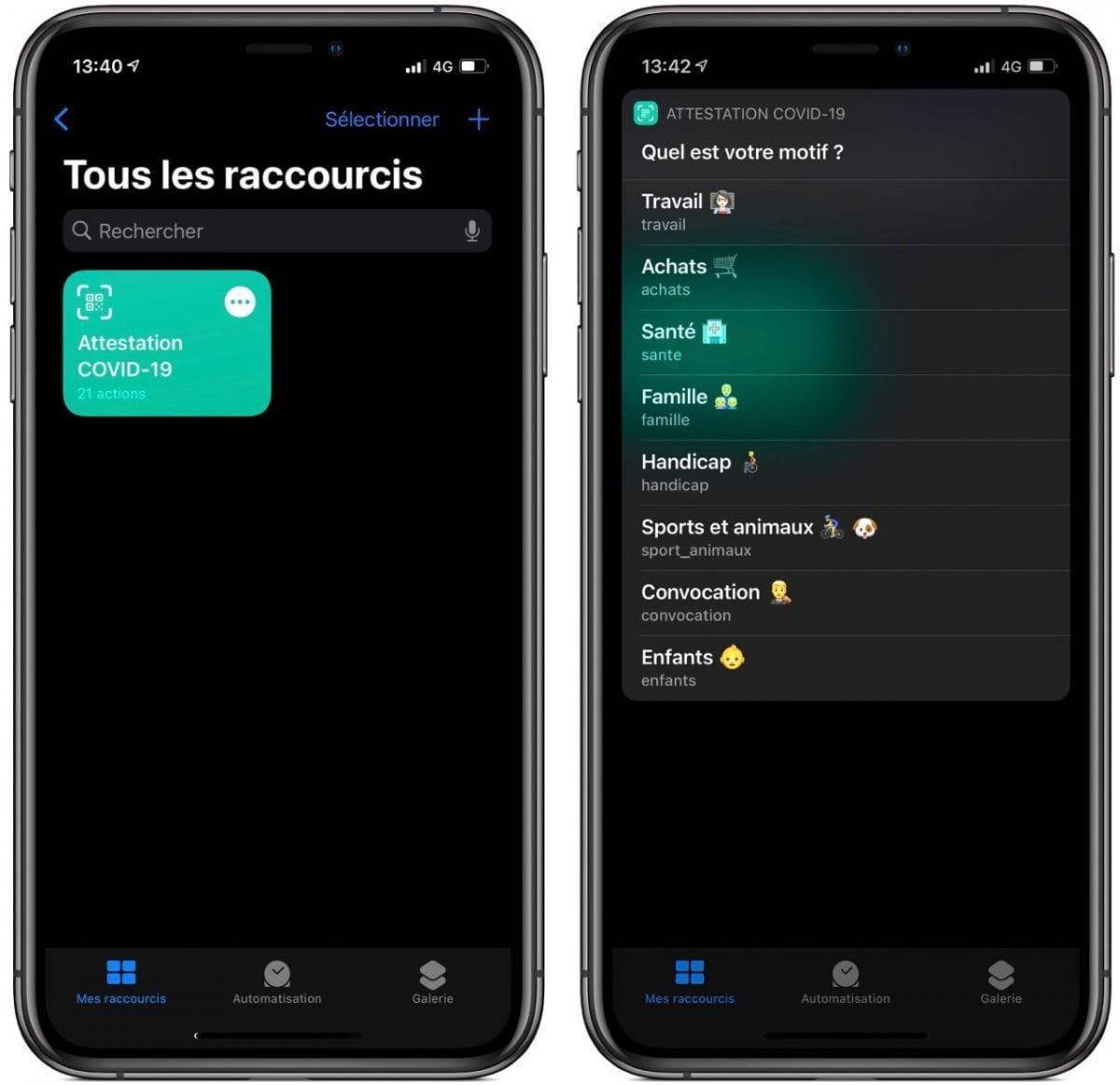 Your certificate (with QR code) is ready! All you have to do is save or print it.